Australia Streaming Wars: Disney+ and Binge Grows Market Share in Q2 2021
Sean Fang
Sat, 24/07/2021 - 15:52
The race for third place is heating up, as relative newcomers eat into the market share of the established "Big 3" streaming providers in Australia.
Thanks to data provided by streaming search engine JustWatch, we can finally see just how well each streaming service is doing in Australia.
The last year has been a big year for streaming services. With extended lockdowns and people working from home more, there has been an increased demand for all things streaming. And with new services trying to get a foothold, the second quarter of 2021 has seen some dramatic shifts.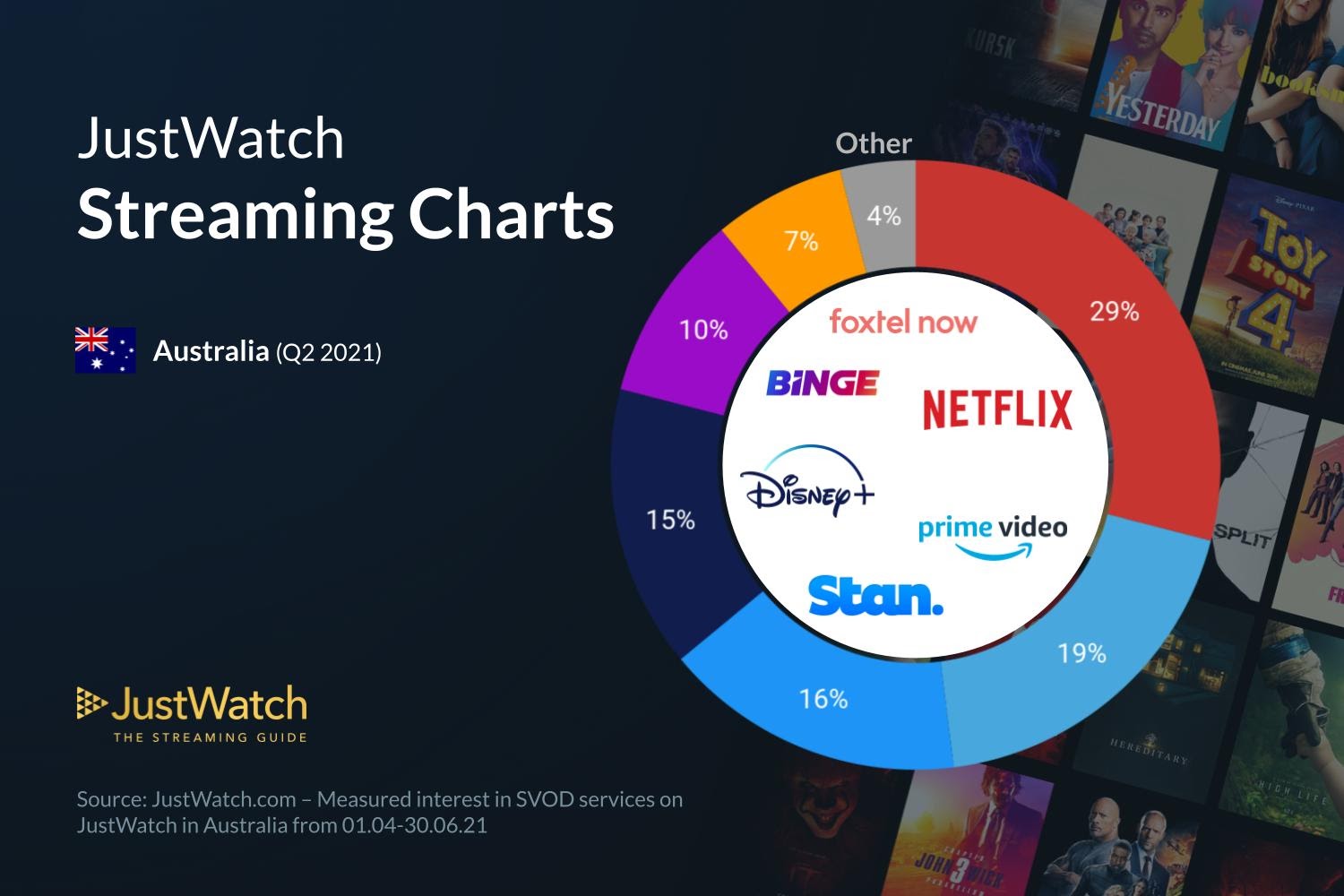 As you can see from the graph above, Netflix was still the most dominant streaming service in Australia, with a 29% market share. It was followed by Amazon Prime Video at 19%. The hotly contested third place is between Stan with 16% and Disney+ with 15%, with Binge (10%) and Foxtel Now (7%).
In terms of changes in market share in the first half of 2021, this is reflected in the second set of graphs shown below: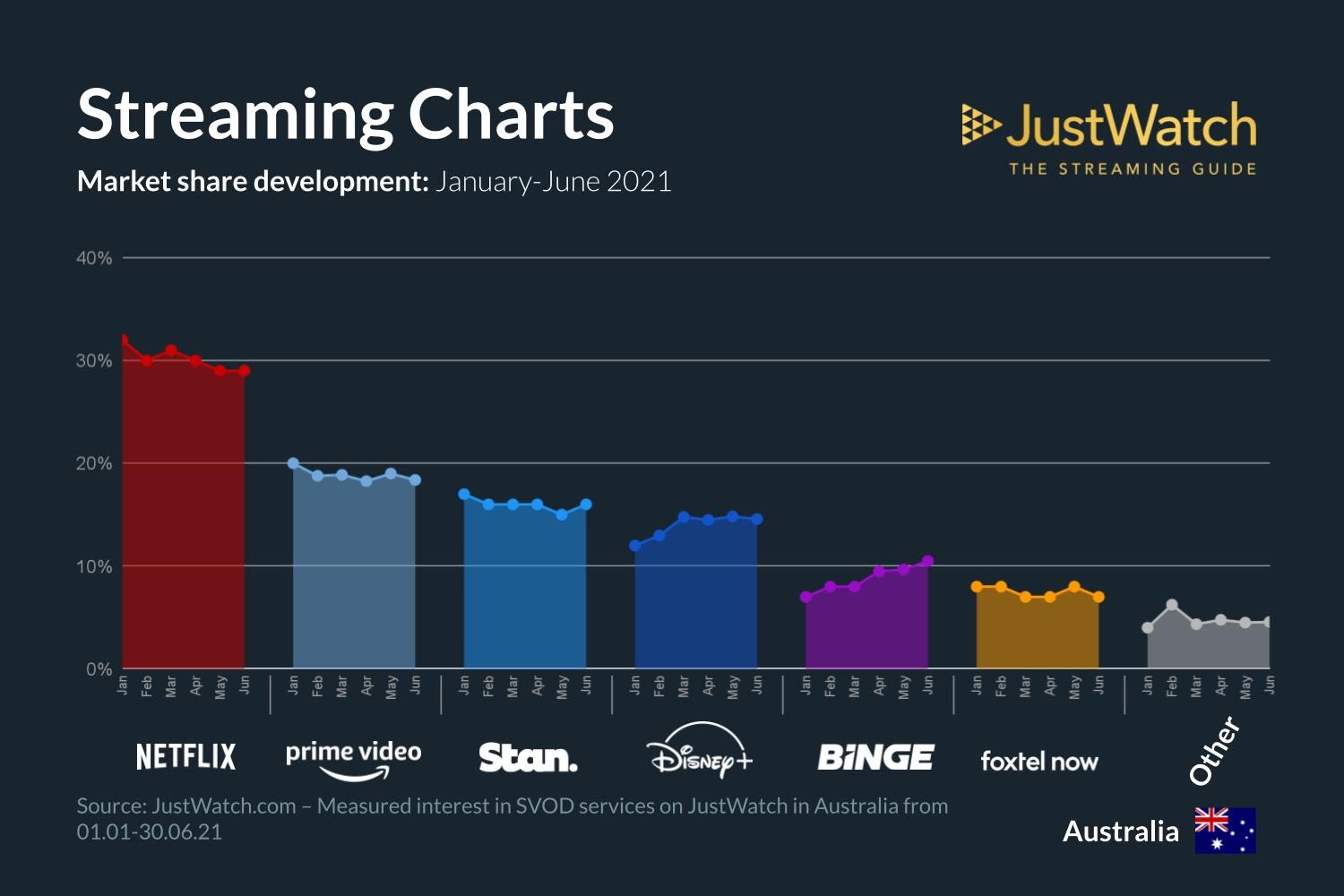 As you can see, from January to June, Netflix went from just above 30% market share to the 29% it now enjoys, with Amazon Prime Video and Stan also having reduced market share. Disney+ and in particular Binge absorbed most of the users that cancelled the "Big 3", with Foxtel Now dropping in market share slightly and all other streaming services roughly staying the same.
It will be interesting to see if Disney+ and Binge can consolidate their gains in the past 6 months going forward, or whether users who have tried the service will end up going back to the other major providers.
Looking for more content to watch, or looking to see where you can stream that TV or movie you want to watch? JustWatch allows you to easily search for a piece of content and find out how to stream it legally in Australia.